source: WWKW?
source: WWKW?
source: WWKW?
If you have been reading my blog since the summer, or if you happened to read
this
post, you would know I have been very much in love with the tv series Game of Thrones. I'm very happy to report that I have now moved on to the books, and they are amazing! So what does this have to do with the photos above? One random day in the Summer I came upon a tumblr page that I found because of Pinterest, called
What Would Khaleesi Wear?
. Yep, doesn't that sound like the coolest thing?
If you don't know Khaleesi (or Daenerys Targaryen) is one of the main characters from the this series and my personal favorite. This Tumblr page basically shows what she would wear, and let me tell you, it's one of the most inspiring things I've seen in a while. I love her style when she's wearing more flowy dresses and looks more feminine.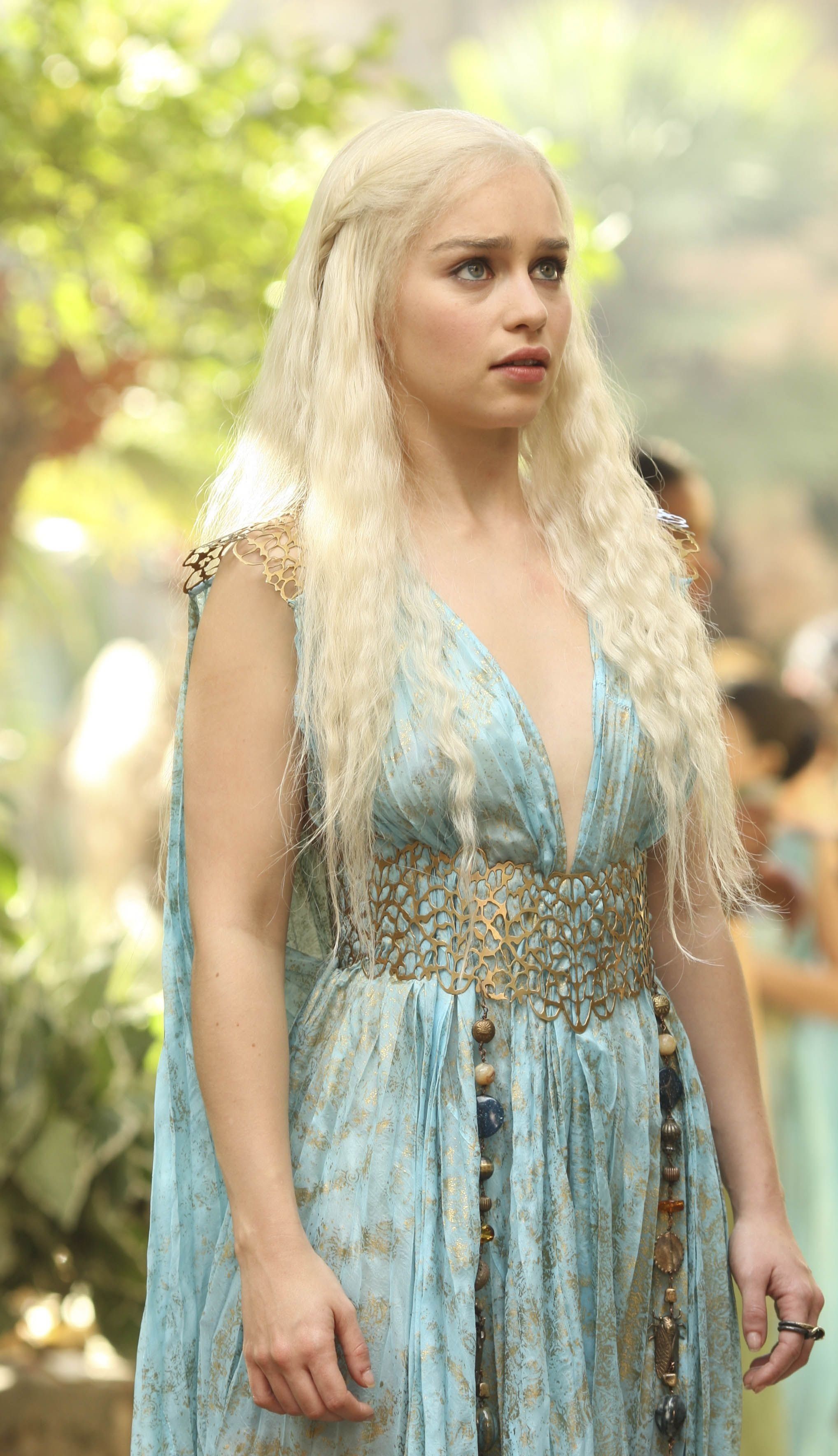 source: google
I would love to wear some of the stuff here in real life, but people would look at my weird. So until one day when this is acceptable on a daily basis, I will visit this page to get ideas.
I hope you guys find this as cool as I did. Go check it out and see if you like any of the outfits! :)