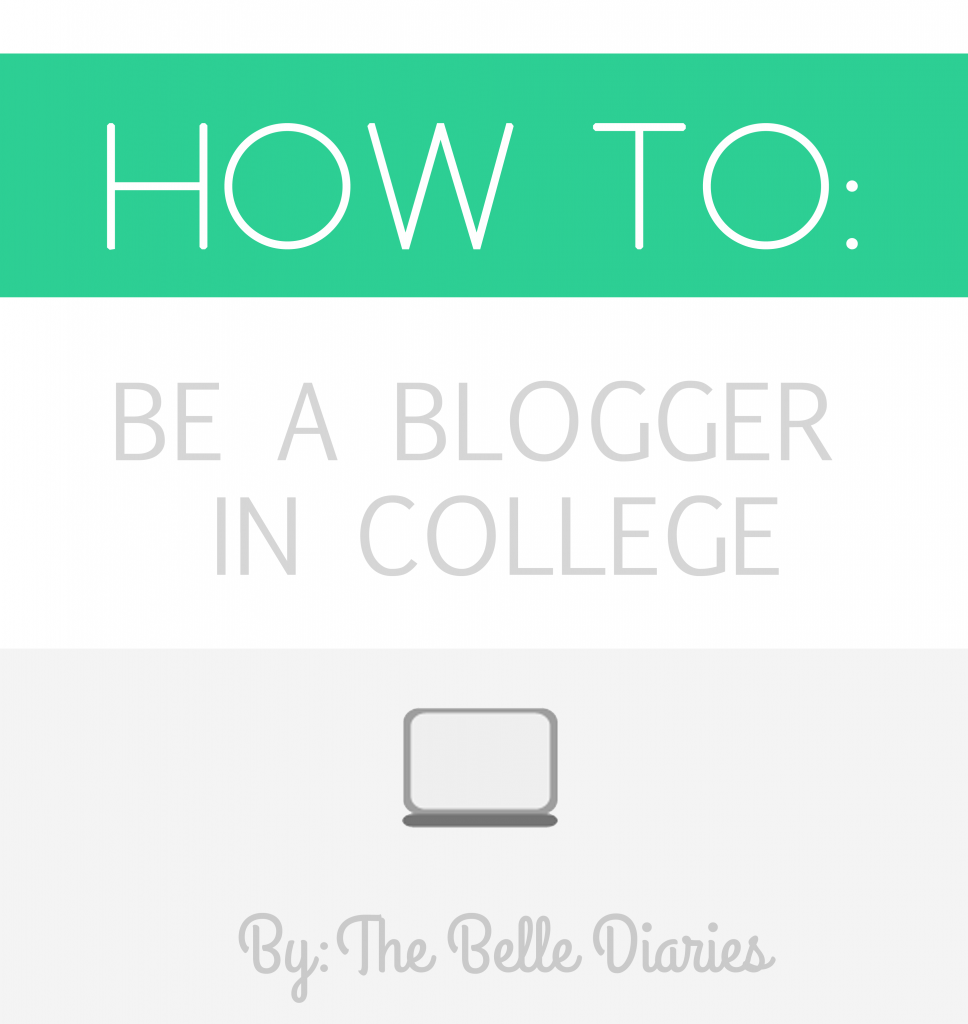 Following up with my
previous post
, this post is meant to help any college students that would like to
blog. If you're a college student and blogging might be something you are interested in but might not think you have the time or skills, then this post is for you. With
this being my third year in college, and my fourth year of blogging, I think I have quite a bit of experience under my belt. I think I have a few tips to share for young readers who want to start a blog and help them manage their time in order to continue with this new hobby. I think being in school and blogging can sometimes be harder than if you have a day job and
blog
. As college
students we
have so many activities
(
clubs, sports,
Greek
life,
etc
) or tasks, aside from a ton of homework, we must complete with many different deadlines. Unless you have a good work ethic and are very
organized
, you will get overwhelmed and frustrated that posts aren't going up as often as you'd like. Don't worry though, with these suggestions, starting or managing your blog will be a piece of cake. Keep in mind, this post is not only targeted at college students, this post can help anyone stay positive and continue to do what you do as a blogger.
Manage Time
Time management is essential in college. Prioritizing what you need to do is very important if you want to get anything done. There are so many distractions while in college
(
especially if you live on campus - with 5 other girls!!) but you have to decide what's important to you. The most important thing should
be
classes
, of course. So try to focus on that throughout the week, and on the weekends focus on the posts you want to do. This technique has been working great for me, and not only for blogging. Weekends are great to catch up on work for school, but when you're not busy with this, blogging can be a great stress reliever.
Planning goes hand in hand with time management. Since you most likely will not have a lot of time, post scheduling is something to take advantage of. Other social media platforms also allow you to schedule what you post. Having everything planned out on the weekend will take a lot of time and stress
off
your school week. Spread out your writing for posts. If you know it will be a quick post then you know it will be done with just one sitting. However, if you are planning on writing a longer post, spread the writing. It will be easier to do, and it won't seem as big of a task.
Socialize with Bloggers
If you want to excel at blogging, you need to be reminded that you're starting from the bottom. No one will be popular or known immediately. This means that you need to get your name out there. Go and comment on blogs that are similar to the audience you would like, as well as groups, F
acebook
pages, or any other
media
out there. Use hashtags to target the audience that you want since many people use these to find pages that are useful for them. There are many college students out there that are blogging, so meeting people your age will not be a problem, you just have to figure out the different places to look for your interest group.
Relevant Content
Getting the right information out is very important. The best advice I have for this is that you should write about what you know. Write relevant information to get people's attention. People will come if they know what to expect from your blog and if they can relate to you as well. Even if you write about your life, make sure it is informative somehow. But above all be true to your writing. Don't lie or be someone you're not. People appreciate when people are themselves.
So keeping this in mind, you have the basis to start your new blog. If you need topics to write
about you
can check out my
previous post
where I mention some ideas to start off your blog. Like always, I remind you that these tips also apply to anyone - in this case, anyone who has a lifestyle and still wants to squeeze blogging into their busy lives.
If you have any questions or just need some help with blogging - my email is
bellediaries@gmail.com
.